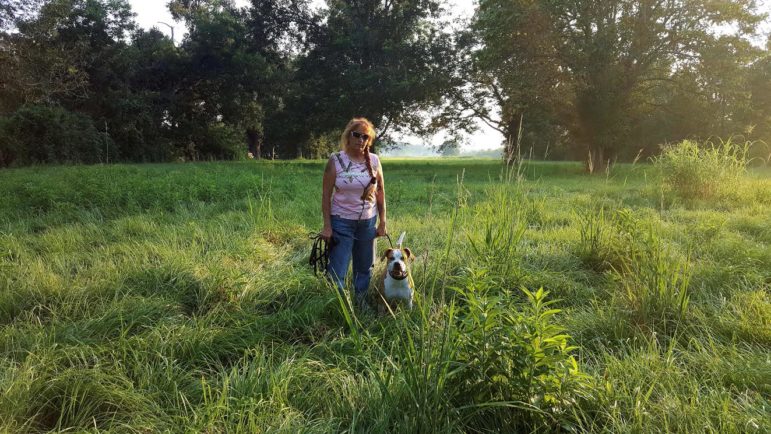 In 2011, Villalobos Rescue Center made the life-changing decision to uproot from our home state of California and make the cross-country journey to our new home in Louisiana. Knowing full well the reputation that the South has, we knew that we were taking on the battle of our lives. With little to no resources, the bayou state struggles to keep up with a solid animal care solution. Being one of the most economically struggling states, companion animals can sometimes be put last while the humans take care of their families first.
Then with much of the state being made up of smaller rural communities, the lack of resources and education adds to the seemingly never ending problems of no local veterinarian clinics, affordable spay and neuter programs and heartworm prevention. Many of these pet owners, if they had the money and someone to show them, would be great companion animal families. And that's where our focus now lies…education and an outlet for resources.
We are currently setting up a community outreach center that will also include FREE spay/neuter for dogs and cats at our Assumption Parish location. We will be able to assist pet owners with food, supplies, proper housing and medical help for their four-legged friends. Here are a FEW of our main expenses:
$1,000.00 preliminary costs for EACH dog the minute they walk through our gates (vaccinations, de-working, spay/neuter, misc/minor medical issues)
$500.00 – $700.00 per dog for heartworm treatment. For the record, 99% of the dogs that come to us have heartworm.
$10,000.00 – 13,000.00 per day to run Villalobos Rescue Center
$247,000.00 per year for rent on our building/shelter/facility to house the dogs in New Orleans
$750,000.00 per year in vet bills
Villalobos Rescue Center/Life 4 Paws, Inc. is a 501 (c) 3 organization (EIN #95-4827495) and does NOT receive any funding from the state, city or any governmental agency. We survive solely on your private donations. There are several ways that you can help support one of the largest dog rescues in the world:
Mail a check. Some prefer the ole fashion way. Our mailing address is: Villalobos, P.O. Box 39, Napoleonville, LA. 70390 (We still have our New Orleans PO Box but due to all the mail theft prefer to use our Assumption Parish location in Napoleonville).
Make an online monetary donation. You can do this through our PayPal account (which also accepts credit cards) Our PayPal link is: paypal.me/vrcdogs.
Call our toll free number and a VRC rep will take your credit card payment over the phone. That number is: 855-222-9898.
TO SEND A PACKAGE
TO MAIL A CHECK
TO DONATE ONLINE
TO MAKE A CREDIT CARD DONATION BY PHONE
5541 Hwy 1
Napoleonville, LA. 70390
P.O. Box 39
Napoleonville, LA  70390

Toll Free #855-222-9898
(if no one answers, please leave a message)